As third generation Quadra islanders, we take pride in our work and our community. We believe that doing the job right is as important as getting the job done.
Over the decades, our community has entrusted us to build their private estates, subdivisions, government infrastructure, ecological rehabilitation projects and logging roads.

Earthworks experts
Earthworks is our family trade. Representing 90 years of combined industry experience

Rock Clearing Experts
Certified Urban Blaster with 25 years experience
Industry Experts
Remote projects run differently. We make them run smoothly
Experience the Landtec Difference
Making sense of earthworks
Landtec believes in fostering excellent relationships with our clients. Earthworks are technical and complex, and can be costly, so we want you to feel completely confident in the process. From our first meeting, we strive to be transparent and honest so that you have confidence in the outcome. Whether you know exactly what you want, or if you just know what you want to achieve and need advice, we listen closely to your needs, discuss the options, and answer any questions that you may have. 
Planning is key for success, so for larger projects that involve blasting and excavating, we visit your site and walk the property with you to understand the lay of the land, before any machines show up. Seeing the space before commencing any work helps us to understand the vision, and gives us a chance to discuss the work together.     
Making it easy for you to work with us
During the work phase of a project, we often check in with the landowner to ensure that everything is shaping up in the way they had envisioned. This approach allows flexibility for changes and decisions that may have been difficult to anticipate ahead of time. It is all part of our customer experience, because we want you to be delighted with our work.
On government bid projects, we understand that everyone wants to have a good day at work. We can be relied on to do our job well, and on time. Creating relaxed, professional work relationships helps to produce high quality outcomes.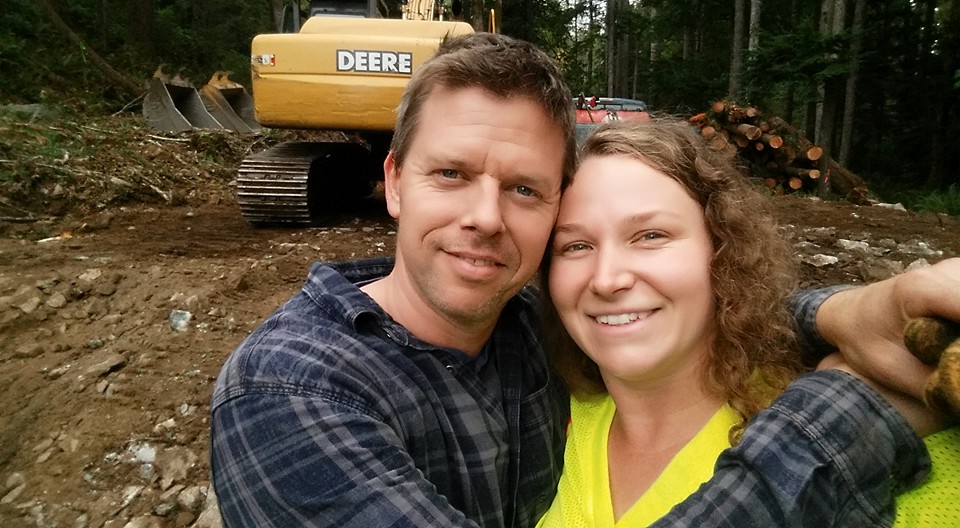 Our guiding principle is to offer friendly, knowledgeable, products and services with integrity.


For us, that means providing an excellent customer experience.
We started Landtec Industries together in 2007. At the time, Nick's skills were mostly in technical urban excavating and building logging roads, but we saw the opportunity to branch out into drilling and blasting. During the early years, we primarily worked on outer remote islands such as Turn island and Sonora island. 
In 2011, our scope expanded to include excavators and our focus moved back to property development on Quadra island. Along with excavating, drilling and blasting services for residential properties, we also worked with BC Parks, BC Ministry of Transportation and other non-governmental groups. We opened the Landtec Rock Quarry in 2013, which now provides a local source for aggregate products to contractors and homeowners.
Let's talk about your project
Please fill in this form with as many project details as possible, to give us an idea of what you need done. We will respond to you shortly with our availability and to discuss it further.